Beautiful Minimalist WordPress Templates
What Are WordPress Templates?
WordPress Templates also known as a WordPress theme is a pre-made website design that allows the user to instantly create a website or blog without any web programming knowledge.
A selected theme can easily be replaced an infinite number of times by simply choosing and applying different ones. The good thing about this process is that it only changes the site's layout and keeps all existing content intact so the user does not have to redo or import anything.
Some themes are fully customizable and come with various useful features and plugins. These are great for more advanced users or developers who require a great deal of flexibility and functionality. Beginners and non-developers, on the other hand, can opt for simpler templates that offer fewer customization options but look just as beautiful and professional.
Users can also opt to use either free or paid premium themes depending on their specific needs. Big brands, for instance, may be better off with premium themes that can be fully customized because they can be made to reflect a company's personality much more easily.
For a user who is only looking to put up a personal blog, on the other hand, a free template would usually suffice. The same goes for creative professionals who just need a simple site to showcase their works.
The Need for SEO
Now, while great design is crucial for converting website visits into actual sales, it does not do much when it comes to driving quality traffic to your website or blog. Long story short, you need to be more popular first.
This is where a solid SEO strategy comes in. When you rank high in search engine results, you get better visibility. Better visibility, in turn, means you attract more potential customers. More potential customers, of course, equals more chances to make a sale.
So, does this mean that you'll have to learn SEO before you can put up your website? Well, the short answer is not necessarily. Our exclusive tools Website Silo Builder and SEO Ultimate can easily take care of all your traffic-generation needs for you (although we provide advanced SEO training as well for those who want to learn).
The Website Silo Builder allows you to add topics (Silos), subcategories (popular keywords) and supporting articles (broader keywords to capture long-tail rankings) for your website and then it automatically generates all the appropriate dynamic links to show only what is relevant to each topic (silo).
SEO Ultimate, on the other hand, is designed to help you mass edit metadata, automate internal linking, optimize for local search and instantly add schema markup, Open Graph and other equally powerful technologies.
The only question then is how challenging it would be to make premium WordPress themes work with our tools. The answer is not at all.
Enter: The SEO Design Framework
We took the ease of use and functionality of traditional WordPress themes and fully integrated them with our SEO suite of tools.
The end result is a simple yet powerful framework with which to build your websites (or add to your existing WordPress website) and create a strong online presence.
The best thing about it is that it takes care of all the on page search engine optimization for you. All you really have to do is come up with the content, learn how to use the tools (like the drag-and-drop page builder, website silo builder and SEO Ultimate) and then add content.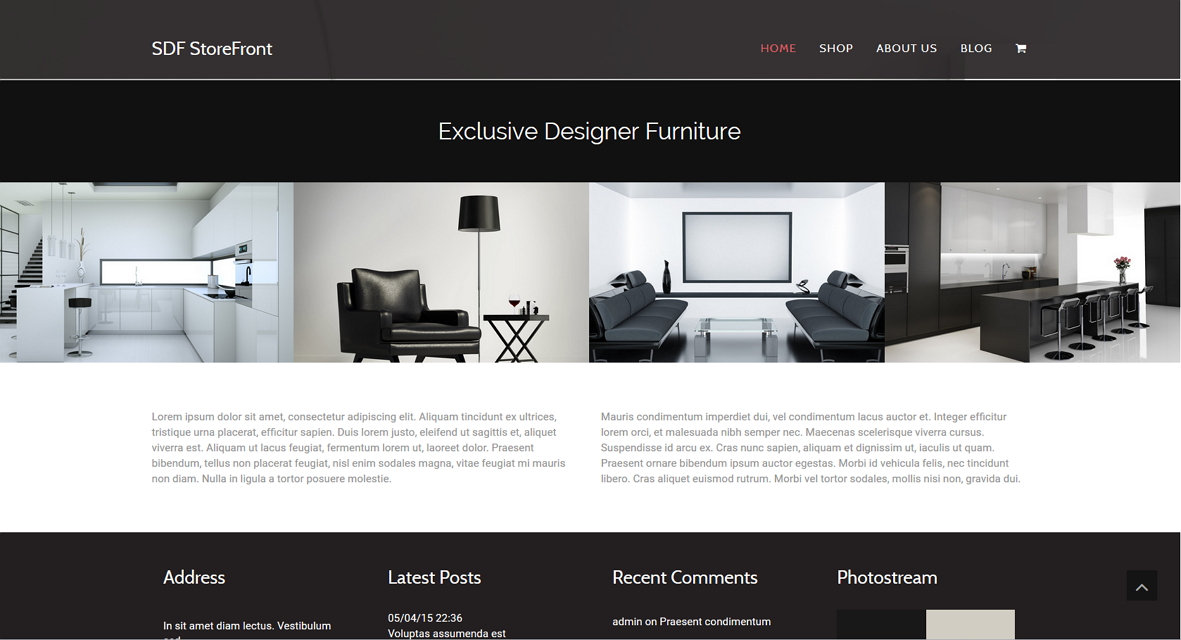 WordPress Templates: Building Websites Without Coding
Create a clean, professional websites in minutes using any one of the beautiful templates (called Skins) in our collection. Each pre-made design comes with full customization options and a host of powerful features such as:
• Drag-and-drop page builder
• Responsive retina-ready HD design (looks great on both desktops and mobile devices)
• 600+ Google Fonts
• Advanced theme effects
• Custom menus
• Extensive style editor
• HTML 5 and CSS 3 support
• 13+ widgets for easy social media integration
• Bootstrap page elements
• Timed lightbox for ads, opt-ins and offers
Want to learn more? View the theme features here.
Don't worry if you are new to web design and you don't understand some of the terms above. When you buy the framework, you will also get access to step-by-step tutorials that are specially designed to help you get ready to build your website. And, there are also a lot of useful supplemental tips, tricks and even useful tips and tactics on the official Blog.
Of course, each purchase comes with exclusive access to all our featured WordPress Templates as well, which, as of the end of 2015, total 28. Now, don't let that seemingly small number fool you.
Each template can be customized an infinite number of ways so there is really no limit to what you can do. The good thing about having a relatively smaller collection to start with is that you don't have to search for hours before actually starting work on your website.
You can check out and do a live preview of all 28 stunning themes here.
It's time to start building
If you are happy with what you have seen so far, then why not go ahead and purchase now so you can instantly download all our stunning WordPress Templates, powerful Website Silo Builder and SEO Ultimate, comprehensive tutorials and necessary documentation?
In addition, you'll also get one-on-one customer support to help you get through any—if any—tight spots that you might encounter along the way.
Now, if, for some reason, you find that you are not completely satisfied with the framework within 30 days of using it, then we'll be happy to give you your money back—no questions asked.