It's the way that WordPress should have been initially. Kudos man, but I think ur ahead of your time.
I've been looking through all your material since I bought the theme and lemme tell you something - NOBODY out there offers what you are offering! You should charge TRIPLE because it's an SEO course as well.
I love this theme. Its about time an SEO pro put together a theme.Long overdue. Silo builder saves so much time, new sites are a breeze with this tool. Being able to customize each page is awesome the list goes on and on.
A Revolutionary New Way to Build Your Next Website.
Enjoy SEO Ultimate The Most Powerful SEO Plugin Known to Man
SEO Ultimate Used by 200,000+ Users.
We've Integrated SEO Ultimate's features for meta data, internal linking, local search, schema markup, social media and more.
Rich snippets, OpenGraph markup for Facebook, Twitter & Google+
Mass Meta Data Editing and Automatic Internal Linking Tools
Google Business local search markup
Intuitive Drag & Drop Design.
Design landing pages like a pro (without coding).
Create visually stunning designs without coding
Implement HTML5 & CSS 3 image & text animations
Easily save or load page templates
Create Visually-Stunning Pages without Coding.
1000+ Advanced Theme Options to Customize Everything.
Intelligent Global and Local Page Controls
Tweak and customize content with unlimited flexibility.
Customize headers, layouts, footers, page titles & widgets, globally or on a page-by-page basis.
Add additional HTML, CSS or scripts with ease.
Implement page level background video, lightboxes & more.
Optimize Your Website Today!
You'd spend thousands of dollars a month with an SEO firm to get the same on-page SEO that you can implement yourself with this framework. We know, we used to charge our clients that much for the exact same tools that you could be using right now!
The SEO Design Framework is Packed with Incredibly-Powerful Tools to Super-Charge Your Next Website.
Website Silo Architecture Made Easy
Build perfectly-linked, theme-relevant site architecture in minutes.
Enhance site structure and usability
Create optimal site architecture instantly
Rank pages with fewer backlinks
Demystify Website Silo Architecture with the Silo Builder
Instantly Use Powerful Tools for Address, Maps & Google Business Markup.
Maps, Modals, Contact Forms and More.
It's like having dozens of premium WordPress Plugins under one dashboard.
Use timed, link-triggered or scroll based opt-in lightboxes.
Custom widgets for address, maps and contact forms.
Saves you the hassle from using dozens of plugins.
Advanced Widget Functionality
Put any widget, anywhere (and control who views it).
Implement Widgets for Maps, Images, Videos and More.
Hide or Show Widgets on Any Page
Create Unlimited Custom Widgets
Implement Unlimited Sidebars, Widget Layout and Hide on / Show on Functionality.
WooCommerce-Ready! Is Your Storefront Optimized?
Don't leave ranking to chance with your products, now you can add product markup, enhanced rich snippets, tweak your on page SEO settings and more to make your Woocommerce driven storefront more powerful than ever. In addition, we've added additional design customization features unique to this framework to provide you with even more freedom. You could be building your new site right now.
Save Time With 14 Professionally-Designed Done-For-You Theme Designs We Call SDF Skins
Instantly Change Designs with SDF Skins.
Change the look of your site within seconds.
Ever wanted to redesign your site but weren't sure where to start? Save time with SDF Skins (designs you can load instantly) and you'll be up and running with ease.
Just load the framework, select a Skin and then save changes and customize it within minutes. If we can create these wildly unique demos, imagine what you can do.
Inside the members area you'll find hours of documentation and video training to help you along from installation, to advanced design, SEO tactics and deployment tips.
Simple ad manager for lightbox / modal effects.
Advanced navigation options.
Practical custom widgets
Enjoy Stylish Designs With SDF Skins...
Here's What You Get When You Purchase!
Our unconditional no-questions-asked 30 day money-back guarantee. If for any reason you're not satisfied with your purchase, we will promptly refund your money.


The SEO Design Framework
Unlimited Site License
Access to In-Depth Training Videos
1 Year of Updates and Outstanding Support
(6-14) Professionally Designed Skins
Our goal is to give you everything you need to build beautiful websites and empower you with the tools to implement your own on-page SEO without spending thousands.
We're not just another theme company. In 2006, we started as an SEO agency (founded by Jeffrey Smith) and worked with leading brands like AMEX, Time, Food & Wine, Travel & Leisure, Michaels, Comodo and others to help them increase rankings, revenue and reach. Everything we deployed in our SEO Agency is built into this theme.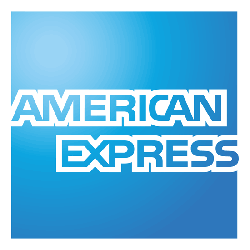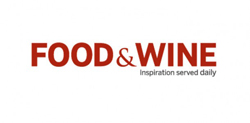 What Others Are Saying About the SEO Design Framework
Somehow I knew that a theme with as much granularity in its controls as SDF must have a way (or several) to do what I wanted to do, without touching code.Everything about your operation reeks of class and professionalism. And what a sweet smell it is. ;-)What else are you selling?…
Have been using it for some time. Methodical updates and fun to create with. Support has been been responsive even with my late night facepalms.Tons of options for making your own magic. From making templates to one of a kind sites. I simply don't feel boxed in to create what goes through my head.
I have worked on lots of frameworks in past like templates from Themeforest, but they are not as flexible as this SEO Framework.Not even a single style code needs to be written, everything can be done from the settings panel, which is awesome!
Start Building Optimized, Fast-Loading
Designs that Rank as Great as they Look.
What are you waiting for? If you want websites that visitors and search engines love, tools to create virtually-limitless landing pages and time-saving features built by professionals; then get SEO Design Framework today.