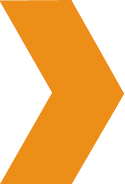 The days of struggling to set up a new or existing WordPress site are drawing to a close; and while child themes are great, we are proud to introduce a new collection of SDF Skins.
Sometimes all you need is a solid template that has the header, layout, widgets, navigation font and content settings already dialed in, so you can focus on more important things like traffic and conversions. That's essentially what an SDF Skin is.
Here's how they work.
First, you simply find the skin you want and then open the text file, copy the text > and then paste it inside the export/import / reset chevron inside the framework.
After I click save changes, that's it.
Keep in mind that SDF Skins do not include images, but they do often include CSS in the SEO Design > Header section or SEO Design Footer > Additional HTML sections appropriately.
The idea is, it's a quick and easy way for you to download the framework and within a few minutes have a design up and running that you can either use, refine or just click through to learn how certain effects inside the framework are created.
You can also save your own skins the same way. So, let's say you've dialed in the perfect site and instead of having to start over, just export your settings file (in SEO Design > Export/Import/Reset > the same place you uploaded your skin and the file will be saved to your computer.
You can also reset theme options which takes the SDF core settings back to default in the event you want to add a new skin or start over.
If you are a member and are reading this. Please contact us and we will get you up to speed. We are a few days away from releasing the lot in the members area, but will need to cover migration from the old version prior.